Top 15 Cool-Toned Eyeshadow Palettes in 2023: Get Perfect Look
Sometimes the warm shade palette looks extra and you must take a break to try the unusual. Unlike dark color palettes, cool-toned eyeshadow is made for every complexion.
But many still are not aware of what cool-toned eye makeup exactly is! For them, the article will work as a guide and can help them shortlist every best cool-toned eyeshadow palette in their carts.
What is a cool-toned eyeshadow palette?
Cool-toned eyeshadow colors contain cooler tones for your eyes. Unlike, warm eye colors such as red, yellow, golden, and vibrant orange which add more hues to your overall get over.
The cool neutral eyeshadow palette contains unsurprisingly cooler tones. The cool-toned makeup colors include lighter shades of pink, blue, purple, and grey.
Some of the most common shades would include silver, grey, azure blue, cream, beige and more.
15 Best Cool Tone Makeup Palette To Order Today
1. Pyt Beauty Hypoallergic EyeShadow Palette Day to Night
For those with reactive skin types, the Pyt beauty day-to-night eyeshadow palette is made with cruelty-free and vegan materials.
Not only that, the cool tone brown eyeshadow palette is hypoallergenic and made with paraben-free and talc-free stuff. The day-to-night eyeshadow palette reflects different shades of morning sky to starry but dark night tones.
It is great for every skin tone and contains enriching sunflower seed oil and nourishing Vitamin E substances.
Shades included –
From morning to night time don't hesitate to look stunning with different go-to warm neutral matte shades such as truck red, dark chocolate, sandy nude, and cinnamon brown.
But that's not it, as the cool brown eyeshadow palette also includes metallic shimmery variations such as burnt orange, metallic bronze, rose, and shimmery champagne. Overall the shades in the palette easily glide on the lids with their smooth and creamy texture.
Where to improve –
The only thing that hindered us to give a 5 out of 5 is that for quick and easy blending, you would need a primer otherwise it won't blend smoothly.
---
2. Dior Backstage Cool Neutrals eyeshadow
What happens is often we look for some handy eyeshadow kits to instantly dip into your beauty pouch. But unfortunately, that does not go as planned.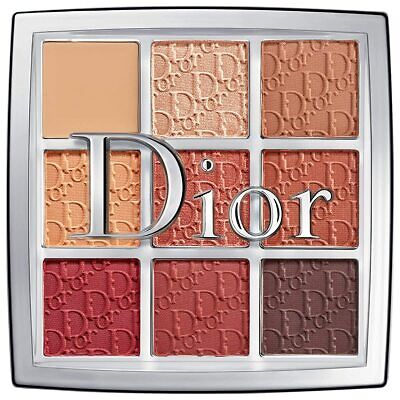 The cool-tone makeup palette by Dior Backstage is such a handy pocket kit that is suitable for all skin tones. Wanna get some good news?
The eye palette does not come alone but arrives in the form of a combo with the eyeshadow primer.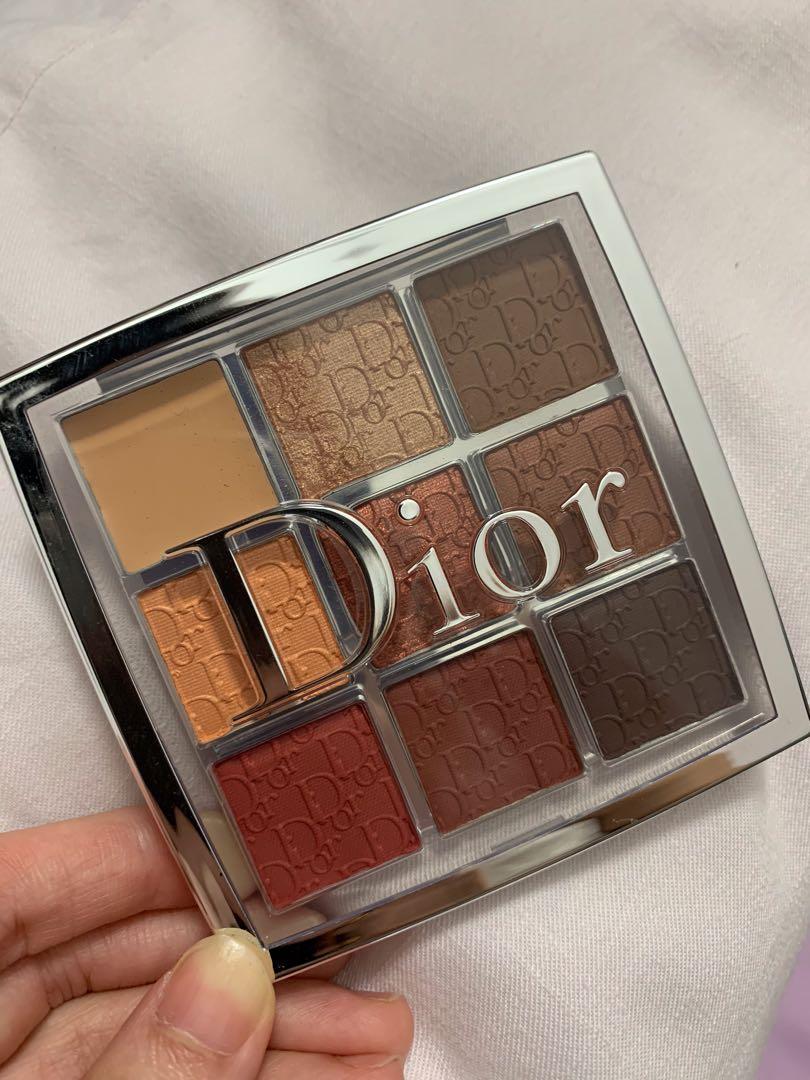 Shades included –
All the included shades reveal a second-tone finish. The eight eyeshadow colors included in the palette are satin, metallic, or matte by nature and create an extraordinary professional eye look.
The shades are closer to peach, maroon, burgundy pink, etc.
Here to improve –
The eyeshadow palette is remarkable overall but if possible they must curtail the price to an extent.
---
3. Tom Ford Dip Eyeshadow Nude Quad
The cool neutral eyeshadow palette by Tom ford is super easy to apply and can be used both in wet and dry form. The pressed powder formula gives an intense color effect to the four-color palette.
You can apply it using 2 customized applicators. The palette from the exterior looks aristocratic and pop-ups anywhere you want.
Shades included –
The finishing type of the four shades is matte but frosted with light coverage. The nude dips are different shades of brown and pink. Its finishing impact remains sparkling, with sheer sparkle, and matte types.
Where to improve –
The eyeshadow colors do not last for long hours and need primers or addons for smooth blending.
---
4. Naked 2 Basics Palettes by Urban Decay
To get a natural makeup look the urban decay naked 2 basic palettes have proved supreme. All you have to do is pair the naked-eye shades with any cool neutral eyeshadow palette base.
It serves mostly all skin tones and the velvety touches of each color give a superfluous impact on the skin.
The Basics 2 comes in the form of six taupe-hued eyeshadow shades which transform into a completely natural makeup look. It comes without any parabens and is matte by nature.
Shades included –
The 1.4-gram product includes six cool neutral eyeshadow palette shades.
These include the stark or nude pink matte; skimp (pale nude satin); cover (muted reddish matte); undone (smoky deep brown); primal (brown muted matte).
Where to improve –
Some users find the Urban Decay Naked 2 Basic palette containing a large quantity of talc which is not preferable for all.
---
5. ColorGram Multi Cube Palette
The colorgram eye palettes have the specialty of transforming into both glittery as well as matte finishing. The color variants are there within the five basic cubic formats.
The item is available in a creamy form and would suit every skin type. Besides that this magical cool-toned eyeshadow palette also can be applied in the form of blushers and contours.
For that apply the brown shade for contouring so that it gives a definitive facial structure. Similarly, the pink shades will make you blush naturally and look lively.
Shades included –
There are three thematic colors available with holograms. The first is the basic brown and in this cool brown eyeshadow palette, there are 5 shades available.
Those are good vibes, brown charm, mute pink, jewel bomb, and warm groove. The other two thematic palettes are the romantic cube and the lovely cube which includes different shades of pink.
Where to improve –
While the pigments and lastivity have received no complaints from the users. But few showed their disappointment regarding the packaging and shipments as they have received messed up colors in the palettes.
---
6. Colourpop Stone Cold Fox Eyeshadow Palette
The stone-cold fox eyeshadow palette is the drugstore palette anyone would ever require. The key features of the palette include its super silky effect along with maintaining high pigmentation.
Different colors present in the palette give a soft focus effect that is neither too dramatic nor neutral. The ingredients used are also cruelty-free and can be used as long-wearing formulas.
Shades include –
The cool tone eyeshadow palette has 17 matte colors with names like granite, gneiss guy, ghost town, fascinated, sediment to be, rock button, caving in, and more.
We especially like the pink shades: so fine, hard place, stone age, and gravity hill.
Where to improve –
The color should have been a bit more matte as per some users and the overall packaging is not good.
---
7. E.l.f Earth and Ocean Eyeshadow Palette: Earth Tone Makeup Palette
If you are a typical cool-toned eyeshadow palette fan then the earth and ocean eyeshadow palette from the elf store will give you changes to experiment with.
It is made up of the Luxe formula in an ultra-pigmented manner. But that's not all about this earth-tone makeup palette.
The colored formula is liked by many because of its satin, shimmery and matte blend. The palette pays off with magnificent color formula and by following smoothie and pigmented texture.
Shades included –
the earth and ocean eyeshadow palette product can be ordered from five thematic choices.
That includes matte and shimmer shades; neutral eyeshadow palette tones; shades, matte, satin, and shimmer; matte and shimmer shades; and ultra-pigmented warm and cool colors. (Shimmery shades like Trenches, underwater, and tundra are our favorite. Try it out yourself 🙂
Where to improve
The powdery impact is lesser and in comparison, the flakiness and muddy content are more. So, that is where they should improve.
---
8. The Naturally Enhancing Eyeshadow Palette by Edward Bess
The best earth-tone makeup palette is the one that helps in providing the subtle illumination you are looking for without projecting an extra glittery effect.
The Edward Bess earth tone palette is a part of luxury stores from Amazon which maintains gorgeousness with zero fading.
The super silky color texture is rich with pigments without creasing. The hues' complexion is inspired by the earth and adds an in-depth dimension to both of your eyes.
Shades included –
For natural blending and matching, the five flattering shades get well coordinated and ultimately make it appear subtle to sultry.
Throughout the eyelids, you can brush in the individual shades and thoroughly blend them to the crease and more bones.
Where to improve –
The only side they should have worked on is cutting down the product price as it's too expensive given the color ranges in a palette.
So, either it should be less expensive or otherwise, they should add more color varieties to the palette.
---
9. C-color Cosmetics Natural Matte Eyeshadow
The 9-color eyeshadow by color cosmetics is a highly pigmented cool neutral eyeshadow palette.
This nine-color cubic palette is both budget-friendly and stays for a long duration without getting smudged. The neutral shades are easy to blend and can create both a smooth and matte finish.
Besides, the makeup palette is free from parabens and cruelty-free. The eyeshadow suits all skin tones and is infused with coconut scents.
Shades included –
The cool-tone brown eyeshadow contains nine shades such as soft taupe brown, soft ivory cream, whitish pale pink, dark neutral brown, espresso brown, and pretty taupe brown.
So, the colors can either create soft natural or matte natural looks.
Where to improve –
The scent is mild and barely noticeable and the quantity of the eyeshadow is also lesser than what it should have given.
---
10. Erinde Smokey Eyeshadow Black &Grey
Not all Halloween makeup is meant for a spooky effect as some can be about looking wild and hot. The erinde store black and grey eyeshadow collection help in recreating black goth ideas into reality.
The finishing type of the product is glittery, matte, or metallic and gives smoothing layers to your eyelids at the end.
Shades included –
There are two sets as a part of the same collection. Set A is more glittery and includes 9 different silvery and bridge tones. The set b is like an earth tone makeup palette which includes grey shades.
Where to improve –
It would be better if they make the product a bit less powdery otherwise it flicks all over the face.
---
11. Catkin Sparkly and Matte Eyeshadow Palette
Catkin offers a wide color range of cool-tone makeup palettes that are long-lasting due to their anti-sweat and waterproof characteristics.
All the ingredients used for formulation make the eyeshadow butter velvety in the application.
If you purchase this smooth powder texture palette then when you apply two or more shades together it will balance the cool and warm tones elegantly.
Even the outer box looks impressive with its 3D stereoscopic and frosting texture. A big bow to the carved design.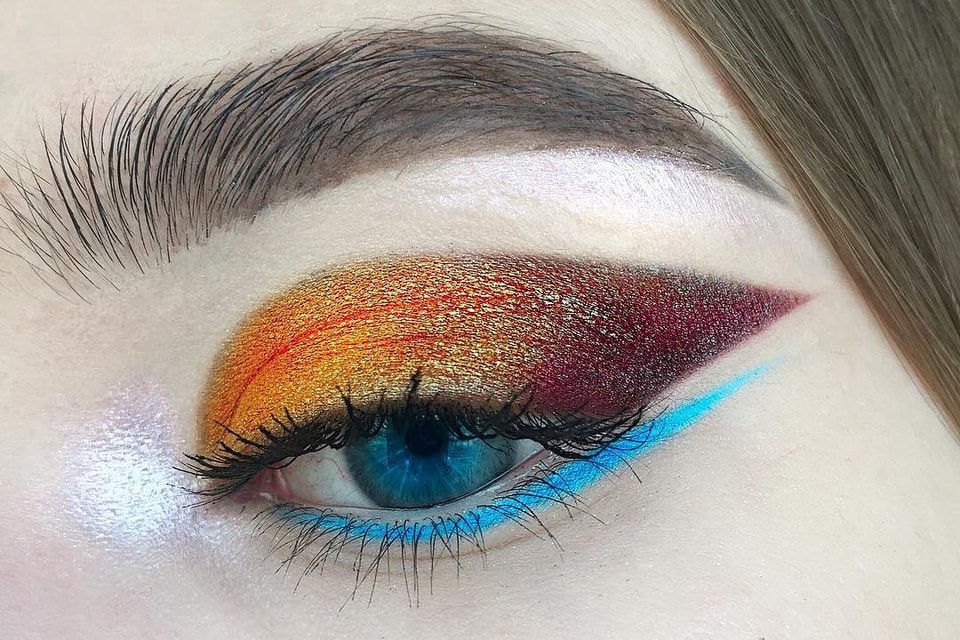 Shades included –
Within the earth tone makeup palette, different shades of avocado, Morandi, sunset, macaroon, Cappuccino, Starry Sky, Cocktail, and Fairyland are added.
While some palettes have 7 or 9 different shades of the same tone, the others have 12 cubic shades.
Where to improve –
Excessive glittery fallout which is hard to remove in initial wiping. The shimmery colors are sheer and therefore must be improved. The amount of talc added should be lessened.
---
12. Bobbi Brown Love in the Afternoon Cool Brown Eyeshadow Palette
Needless to say the love in the afternoon palette by Bobbi Brown included different hues of the beloved afternoon.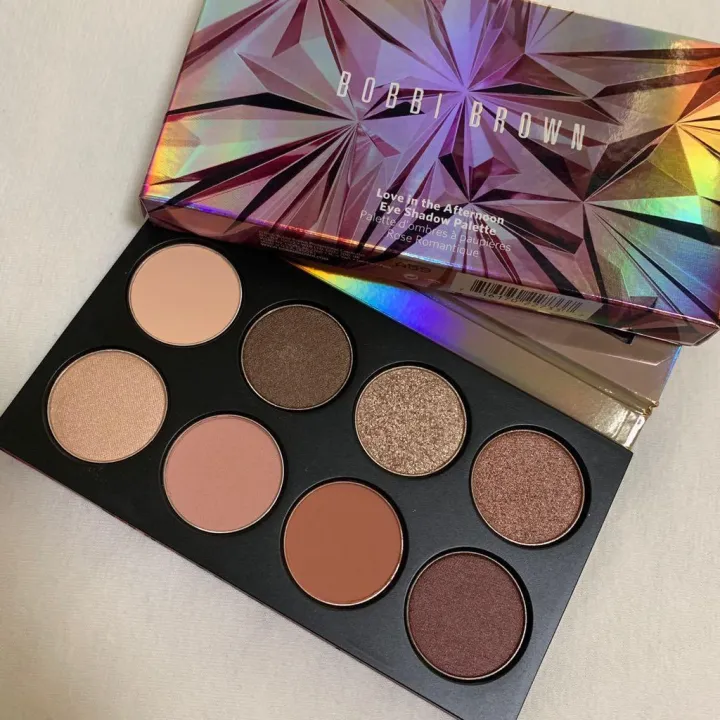 The palette also comprises different pink subtones to make your eyes appear admirable on date noon. Among the eight different colors, you can sweep over your eyes to create matte, chrome, or metallic effects.
The pluses of the product are that it lasts long, is perfect for all skin tones and the pigment of each color is also good.
Shades included –
The cool-tone brown eyeshadow palette has eight different shades with its significance. The name of the shades: Last dance, fired up, love letter, Dahlia, Chandelier, Cocktail ring, burnt amber, and gilded rose.
What to improve –
The eyeshadow layers are thought to get crumbled and cracked up so easily. They should add on the quantity otherwise the quality p of the product is fair enough.
---
13. Rude The United 21 Shimmerdom Eyeshadow Palette by Rude Store
If you want versatile shades combined in one palette, the united shimmerdom eyeshadow palette by the rude store offers 21 shades in one go!
The cool-toned eyeshadow palette can also be used sometimes to bring warm eye effects.
The perk about ordering the rude store palette is that they need minimal touch for bringing the glorifying effect and the blending formula is also long-lasting in nature.
The ingredients used in the palette are paraben free and vegan-friendly.
Shades included-
The eyeshadow palette has two color types: blue and orange. Accordingly, different cool-toned shades (21 shades) of blue or orange are composed in each palette.
Where to improve –
If you are expecting a long-lasting glittery impact on your eye shutters, then this cool-tone makeup palette may not completely satisfy you.
Also, the shades may include mineral oil so don't overuse them if your skin is not used to them.
---
14. Rimmel Magnif Smokey Eyeshadow Palette
It will be hard to chase a cool-toned eyeshadow palette that is cheaper and even then offers cool neutral shades in the range.
The palette colors are smear and crease-proof and give a smoother finish. It's a powerful pack comprising eyeshadow, highlighter, and eyeliner all at once.
The high-pigmented colors will last for the whole day and will make you look extra gorgeous.
Shades included –
There are in total 12 shades in the palette which are slimmer, satin, and matte finishing. And each of them is a saturated shade that combines shimmery with a blendable formula.
What to improve –
Often the color shown in the display picture does not match the real colors. The customers were expecting more grey and black shades but got only a few.
---
15. Natasha Denona Glam Eyeshadow Palette
The eyeshadow palette is magnanimous with its features of 15 incredible powerful color presences.
With this variety of colors, you can wear it to enjoy the everyday look or something more dramatic like smokey eyes.
From whitish to pale skin tone, anyone can rule while applying the eyeshadow shades.
Shades included –
Overall fifteen different shades are aimed at different eye corners and parts to paint it over.
Some of them are peachy champagne creases, medium cool brown blend, mushroom grey smokes, cool sienna lash line, abalone center eyelid, neutral champagne, and more.
What to improve –
The sealing and overall packaging should be the key area they should focus on. Other than that, a few users complained about the shades not being as vibrant as promised.
---
The End: Let Your Eyed Speak On Your Behalf!
The mentioned cool-toned eyeshadow palette not only makes you look elegant but also maintains your individuality at the same time.
Not everyone is comfortable carrying warm eyeshadows and for them, we can't find the best alternatives than these cool-toned eye makeovers.
FAQ
Q. Can cool skin tone wear born to run eyeshadow palette?
The born-to-run eyeshadow palette is suitable for all types of skin tones. It includes both neutral and deeper shades making you vibe in this autumn and leaving the typical summer color ranges.
If you are someone who likes shimmery eyeshadow then you will enjoy the palette. Even if you are into matte looks then don't worry the palette is versatile and offers even shades with matte and near-matte finishing.
Also Read: 12 Types of Beautiful Eyeshadow look you should try
Also Read: 16 Best Way To Wear Pink Eyeliner Like A Pro